Melofonetica was established in 2014 by Dr. Matteo Dalle Fratte, Italian language coach, musicologist and tenor, to provide:
Training and resources to help singers achieve clear and expressive sung Italian in opera and classical music
Coaching and consultancy to support coaches and other music professionals working with sung Italian
We believe that clarity of text is at the heart of great opera. Based on the phonetics of sung Italian, the Melofonetica Method™ is grounded in science. The method cuts through complexities to get to the core of what it takes to sing Italian well in a performance space.
Clearly articulated, well projected text, with its innate musicality and expression, has always been fundamental to the great composers of Italian opera, from Monteverdi to Puccini. Our work with singers and other music professionals aims to promote a better understanding of the intrinsic properties of the sung Italian language and, ultimately, to help audiences fully experience its beauty and expressivity.
Our vision is that sung Italian in all opera and classical music is clear and expressive – as intended by the composers and the great poets who built the Italian language.
Matteo Dalle Fratte, MMus, FHEA, MISM
Dr. Matteo Dalle Fratte is an Italian language coach, musicologist and tenor who studied singing in Italy with Paolo Badoer, a pupil of Gilda Dalla Rizza, Puccini's favourite soprano.
Since 2009, Matteo has conducted extensive research into the phonetics of sung Italian, including a two-year research fellowship in Italian phonetics for opera at the Guildhall School of Music and Drama (GSMD). As creator of the Melofonetica Method, Matteo leads Melofonetica's coaching activities and is Artistic Director of Veneto Opera Summer School and Arte Lirica Festival, Italy.
Matteo works as an Italian language coach at conservatoires and on young artist programmes across the UK including GSMD, National Opera Studio, Royal Opera House, Royal College of Music, Royal Scottish Conservatoire, Royal Welsh College of Music & Drama and Morley College. He is a Fellow of the Higher Education Academy (HEA).
Matteo coaches for the UK's major opera companies and record labels including the Royal Opera House, Sir John Eliot Gardiner's Monteverdi Choir & Orchestras, Opera North, Welsh National Opera, Scottish Opera, Grange Park Opera, Classical Opera, Nevill Holt Opera, Opera Rara, Universal Music, The English Concert, Arcangelo, La Nuova Musica, Raymond Gubbay and La Serenissima.
Before moving to the UK, Matteo worked on musicological projects in collaboration with the University of Padua and the University and Conservatoire of Bologna. He was also journalist and music critic for Rassegna Melodrammatica of Milan and the newspaper Gazzettino. His musicological work includes publishing the biographies of the soprano Gilda Dalla Rizza, in 2003, and the tenor Giovanni Lunardi, in 2004, and the History of Teatro Sociale in Notiziario degli Amici del Museo of Bassano del Grappa in 2005. He has also worked on critic editions including Zarlino's Istituzione Harmoniche, and in close collaboration with Professor Raffaello Monterosso on Monteverdi's Orfeo, Lamenti di Arianna e Olimpia, Madrigali spirituali and Cantiunculae e Canzonette with the Fondazione Monteverdi of Cremona.
Matteo achieved a master's degree in Music in Performance as a tenor at GSMD with vocal coach Professor Scott Johnson, and a Laurea cum laude in Italian Literature and Musicology at the University of Padua, with a thesis on Gilda Dalla Rizza and Giacomo Puccini, tutored by Professor Anna Laura Bellina.
Read the Opera magazine feature on Matteo here.
"Working with Matteo has been an extraordinarily productive, stimulating and educative process… A huge bonus for any interpretation."

–

Sir John Eliot Gardiner, conductor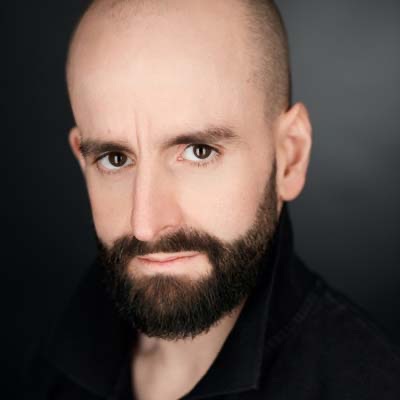 Peter Ford
Conductor Peter Ford works as a music director, coach, and educator throughout the UK and Europe. His early conducting studies were undertaken both privately with Colin Howard and at the Canford Summer School, overseen by the late George Hurst. Subsequent postgraduate studies with Russell Keable at the University of Surrey resulted in an MMus Conducting awarded with distinction.
Peter made his international conducting debut at the opening night of the 2016 Birgitta Festival, Tallinn, conducting Così fan Tutte in a collaboration between the Estonian National Symphony Orchestra, The Black Cat Opera Company, and acclaimed Estonian scenographer Lilja Blumenfeld.
As a pianist he has performed at the Tibrà International Festival, Kópavogur, with tenor Ólafur Rúnarsson, and has returned to perform in venues across Iceland.
As the Artistic Director of The Black Cat Opera Company, recent Italian-language productions have included Don Giovanni, Falstaff, Così fan Tutte, and La Bohème.
Peter is principal guest conductor of Rocket Opera, and productions have included Rita, Don Giovanni and The Mikado at Berwick Festival Opera. 2018 productions include The Beggar's Opera, Ariadne auf Naxos, and HMS Pinafore.
Passionate about Italian-language repertoire, Peter was a student on the very first Melofonetica courses before joining the team as a member of music staff. He is a regular coach at Melofonetica events in the UK, and coaches and conducts on the Veneto Opera Summer School in Italy. As an arranger and orchestrator, Peter has produced scores for award-winning UK festival Celebrate Voice and provides orchestral reductions for our orchestra on Veneto Opera Summer School.
Julie Aherne
Pianist Julie Aherne studied at Royal Holloway, University of London, with James Kirby, and later with Matthew Stanley. Her interest in opera and vocal music led her to attend the first Melofonetica courses in 2014. She has since returned on numerous occasions as a pianist and coach, including at the Veneto Opera Summer School.
A co-founder of The Black Cat Opera Company, Julie has worked as répétiteur and producer on productions of Don Giovanni, Così fan tutte, Carmen, Falstaff, and La Bohème, as well as appearing as accompanist for gala evenings and high-profile corporate engagements. In August 2016, the company was invited to take their production of Così fan tutte to the Birgitta Festival, Tallinn, with Julie playing harpsichord continuo alongside the Estonian National Symphony Orchestra.
Recent freelance work includes musical direction for Acis and Galatea with Opera Cameratina in association with The Mastersingers, orchestral piano for Opera Della Luna's acclaimed touring show Tales of Offenbach, répétiteur and orchestral piano for Rocket Opera's production of Donizetti Rita, and a recital programme including Mussorgsky's Pictures at an Exhibition and Prokofiev's Visions Fugitives.
In addition to her work with Melofonetica, Julie works as an accompanist for the Association of British Choral Directors, Berwick Festival Opera, Rocket Opera, and at Royal Holloway, University of London. A keen advocate for community singing, she also directs Bisley Ladies Choir, Surrey, as well as working as a rehearsal pianist for other choral societies in Surrey and Hampshire.
Bernard Tan 
Bernard Tan is an award-winning collaborative pianist, vocal coach and répétiteur, and joins us as a coach on our summer programmes. He graduated from University of Michigan, USA, with a Doctor of Musical Arts degree mentored by the world-renowned Martin Katz.
While in the UK, Bernard completed a Master of Music Degree in Collaborative Piano with distinction from the Royal Birmingham Conservatoire, studying with Robin Bowman, and won a number of awards including the John Ireland Accompanist Prize and Hester Dickson Prize. He also created the Italian romantic song project Amore e Morte, which he directed, coached and played.
Bernard's work on operas has seen him appointed as a répétiteur on productions in the US, Canada, Italy and Malaysia. Currently, Bernard serves as a senior lecturer at the Conservatory of Music at UiTM, Malaysia, and a vocal coach and répétiteur at Kuala Lumpur City Opera.
Alessandra Fasolo
Alessandra Fasolo is an Italian mezzo soprano. She studied Classical Singing and Melodramatics at the Benedetto Marcello Conservatory of Music in Venice and the Francesco Venezze Conservatory of Music in Rovigo, where she graduated with merit under the guide of the soprano Gabriella Munari.
As a singer, she has performed a range of principal roles including Meg Page in Falstaff, Tisbe in La cenerentola, Mamma Lucia in Cavalleria rusticana, Die Dritte and Die Zweite Dame in Die Zauberflöte, Suor Zelatrice and Suor Infermiera in Suor Angelica, Maga Merlina in the premiere of the modern opera La conchiglia di Visnù and Richiamo in the premiere of the modern opera Psicovalzer.
Alessandra currently works as an Italian language coach at Guildhall School of Music & Drama, the Royal Opera House and National Opera Studio in the UK. She first studied with Matteo Dalle Fratte in 2016 and has been using the Melofonetica Method in her coaching since then. She has worked across the UK and internationally on a wide range of operas including Don Giovanni, Alcina, Xerse, Poppea, Così fan tutte, Le nozze di Figaro, La traviata, Il barbiere di Siviglia, Tamerlano, Il ritorno di Ulisse in patria, La liberazione di Ruggero, La cenerentola, Gianni Schicchi, Pagliacci, Orfeo ed Euridice, Turandot and, most recently, Madama Butterfly and La bohème with the Royal Opera House.
Madeleine Holmes 
Madeleine Holmes is a lyric soprano and a singing and yoga teacher. As a singer, she is known for her breadth of range and versatility performing opera, oratorio, musical theatre and song. Madeleine has a diverse teaching practice that includes preparing students for concerts and stage work, and coaching choral and community singing groups. She is a visiting vocal tutor at Morley College, The Actors' Richmond Centre (ARC), Benslow Music Trust and Dartington International Summer School. Madeleine's holistic approach to teaching and coaching is underpinned by her training in yoga. As a 400-hr trained yoga teacher, she takes a particular interest in building creative confidence and nurturing authentic voice. Greatly influenced by Feldenkrais, Madeleine's practice focuses on developing inner awareness, quality of breath connection and joyful integrity of movement. Read more.
"The ever-resourceful, positive and encouraging teacher."
"A wonderful artist."
"The most compassionate approach to the practice."
Jamila Jones
Jamila Jones is our director, overseeing our resources and courses in the UK and Italy.
Jamila is an editor and communications specialist, and is passionate about Italy, language education and classical music.
She holds a First Class BA. Honours degree in Italian and Spanish from the University of London and is a Chartered Institute of Linguists qualified translator.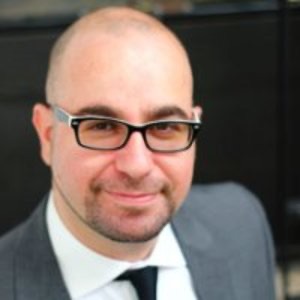 Samuele Pellizzari
Samuele Pellizzari is an editor, multimedia specialist and musicologist, and works closely with Melofonetica on the development of our courses and materials.
Since 2010, he has worked as Digital Project Manager for Edizioni Curci, Italy's leading music publisher, where he leads interactive digital educational projects. He also ensures the correct rendition of Italian in translated works and promotes user engagement through social media channels.
Prior to this, he worked as a member of the marketing and promotion team at Carosello Records, Curci's sister company. During his university years, he collaborated with Matteo Dalle Fratte and La Fenice in Venice, on a project called Studenti all'Opera ('Students at the Opera'), a series of activities designed to offer students an immersive, first-row opera experience.
He achieved a Laurea cum laude in Italian Literature and Musicology at the University of Padua, with a thesis on Greensleeves, one of the oldest tunes in music history. His study, spanning from the tune's cultural roots in Elizabethan England to its contemporary jazz renditions, was later published and adopted by Prof. Luca Cerchiari for his course in African-American Music Culture at the University of Padua.
Passionate about both music and technology, particularly in an educational context, Samuele constantly seeks new ways to bring the best of music heritage to the next generation of music professionals and lovers.